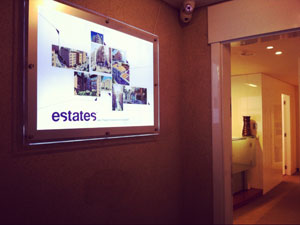 A property developer with a soul, Estates was born in 1998. Our first project was the renovation of Saifi Khan and by 2003 we had broaden the scope of our services to encompass complete turn-key solutions. 
Today Estates is a multi-project company, including District //S, a green neighborhood. Estates is sensitive to the importance of urban planning and architectural solutions. We see potential and understand the constructs of reality with all its challenges and limitations. Our edge lies in our project specific solutions, which may vary substantially in style, but are always based on a thorough study of the site, the environment and the potential users.  We know that urban planning is important.
And it is this strong foundation in careful planning that has empowered us to excel at large project planning and development as well as at small projects. Estates understands that urban planning, neighborhood development, architecture, aesthetics and establishing a link to the surroundings must seamlessly unite to improve people's quality of life.  These elements merge with attention to detail, high building standards and added value to redefine Beirut as a modern cosmopolitan center etched with culture and heritage.